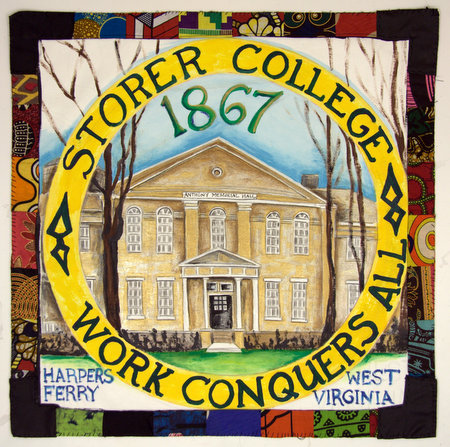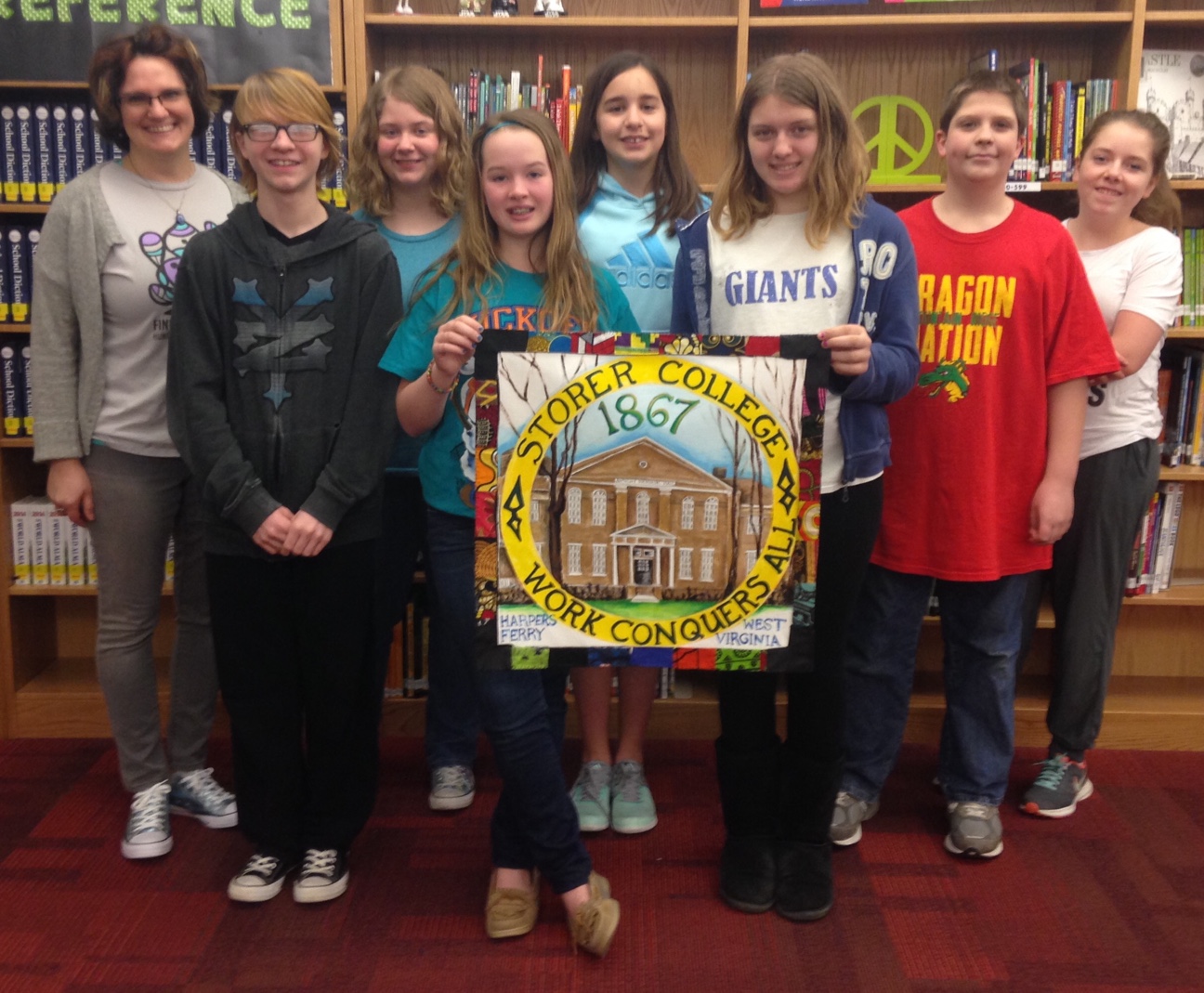 Created by Mountain Ridge Middle School, Gerrardstown, WV
Art Club Artists: Mrs. Abel, Chris S., Charity L., Elyse C., Savanna M., Melody J., Amanda H., Rylee B., Layne W.
Title: Storer College: Work Conquers All
Teacher: Mrs. Abel
Theme: Education
Materials and techniques: We used drawing, painting and sewing of quilt squares.
Did you enjoy this project? Yes.
About: When looking at the issues concerning Harpers Ferry and the theme "From Shackles to Scholars," a lot of ideas were discussed, but with the help of our Social Studies teachers we began to investigate Storer College. Storer was granted a charter by West Virginia Legislature as "an institution of learning for the education of youth, without distinction of race or color" in 1867. We wanted to create a work that celebrated the rich history of Harpers Ferry and Storer College for the 150th anniversary. We find it remarkable to have a place so important to educating people of all color at a time that was controversial here in West Virginia. Notable graduates of Storer College are: jazz legend Don Redmond, Nnamdi Azikiwe the first president of Nigeria, and Ella P. Stewart a pioneering pharmacist among others.