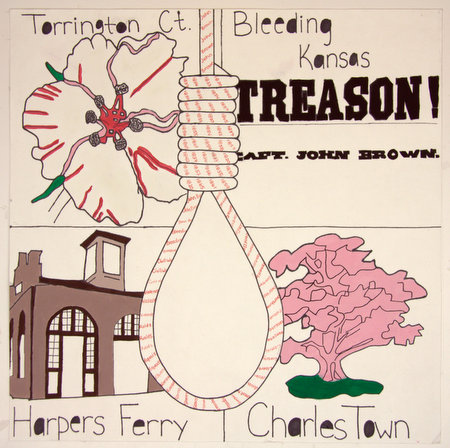 Created by Clear Spring High School, Clear Spring, MD
Artists: Katie, Janessa, McKenna
Title: Words Kill
Teacher: Mr. Edwards
Theme: Personal Life of John Brown
Materials and techniques: Sharpie marker, pencil, and paint.
Did you enjoy this project? Yes we all enjoyed working on the project.
About: It explores the personal life of the abolitionist John Brown. We wanted to portray him in all aspects of his life, hence the reason we chose four towns/states that were important to his life. We also added personal dates that meant something to his life as well as words that described him as a person.