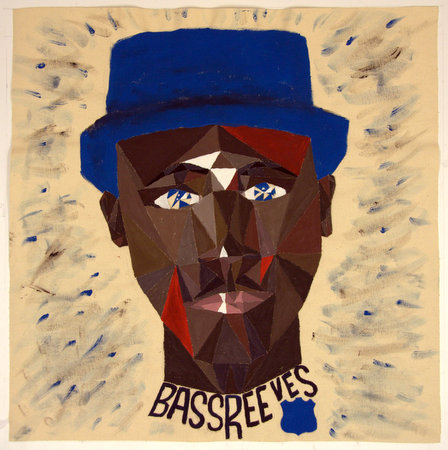 Created by Boonsboro High School, Boonsboro, MD
Artist: Allison
Title: Bass Reeves
Teacher: Mrs. Green
Theme: Equality
Materials and techniques: I used acrylic paint as my medium.
Did you enjoy this project? I very much enjoyed this project because it gave me a mode through which to teach history to others.
About: My artwork recognizes the important historical contribution of an African American man in the late 1800's. Bass Reeves was one of the first African American's to be employed as a U.S. Marshal. He made over 3,000 arrests during his career, and killed only 14 outlaws out of self-defense. HIs morals and humble spirit went somewhat unnoticed despite having his career publicized in a later television show. The T.V. show 'The Lone Ranger' starred the efforts of Bass Reeves, but portrayed him as a more socially acceptable white male. In learning about Bass Reeves, I find it essential to teach others about his life through modes like this contest. He represents 'Shackles to Scholars' to me by embodying a man who rose above present discriminations to be successful in his career.