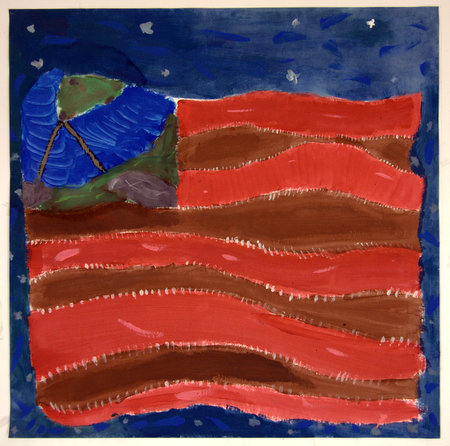 Created by Banneker Elementary School, Middleburg, VA
Artist: Emily W.
Title: A Flag for Freedom
Teacher: Mrs. Beach
Theme: Freedom
Materials and techniques: I used paint, paper, and a paint brush.
Did you enjoy this project? Yes, I loved making this painting it was fun and educational.
About: I put brown for white on the stripes because the flag stands for freedom and everyone should be free. And the river to stand for Harpers Ferry and surrounding rivers.