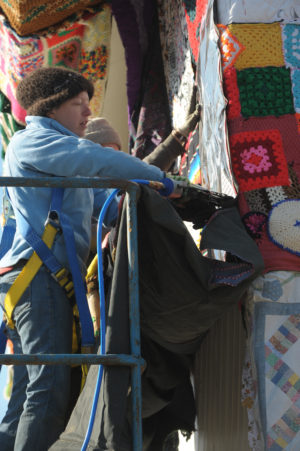 Jennifer Marsh
Chief Creative Officer
Jennifer Marsh, Chief Creative Officer, 2008-Present, Jennifer Marsh is founder of the IFC and Creative Director. Marsh earned her Bachelor of Fine Arts at the Columbus College of Art & Design, Columbus, OH, and her Master of Fine Arts from the College of Visual and Performing Arts at Syracuse University, Syracuse, NY.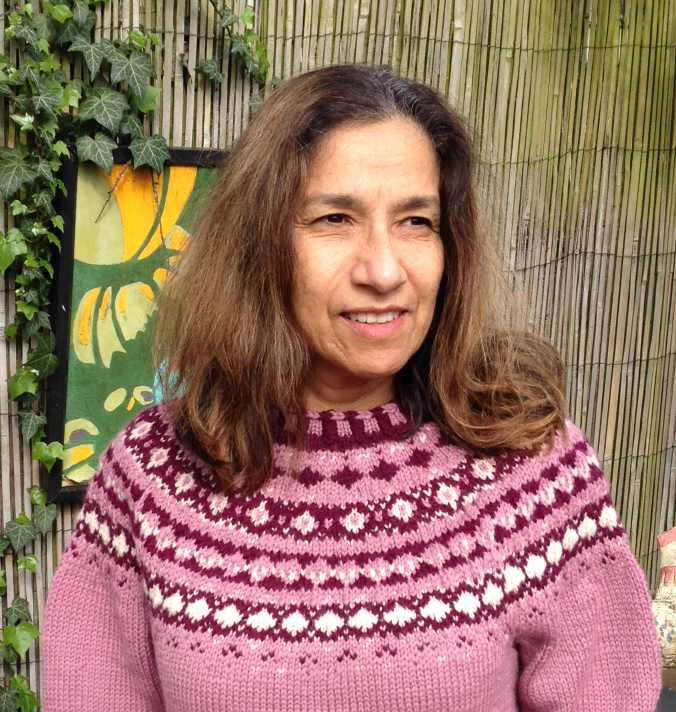 Laura Grover
Board Member
Laura Grover, WA, 2015-Present, Artist. Laura earned her Bachelor in Fine Arts at Loyola Marymount University in Los Angeles CA, and later studied graphic design. She studies hand embroidery with the Royal School of Needlework, Hampton Court Palace, UK in the US and is a member of the American Needle Arts Guild. Laura is the public art coordinator for the Evergreen Association for Find Arts and participates in the International Fiber Collaboratives' Dream Rocket Project. She is an active fiber artist and oil painter.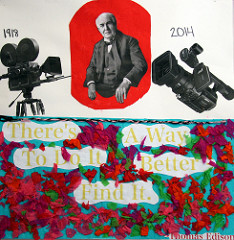 Julie Peterson-Shea
Board Member
(Secretary) Julie Peterson-Shea, KS, 2018-Present, I earned a BA (1994) in Art Education and a MFA (2002) with an emphasis in Drawing and minor in Ceramics from Fort Hays State University in Hays, KS. In 2012, I began creating full color and black and white illustrations and covers for children's and adult historical fiction written by Eunice Boeve. Since Sept of 2012 I have served as the Phillips County Arts Council Fine Arts Chairperson. Through the Arts Council I volunteer my time to teach summer Art Day Camps to local K-12 children, plan events to promote the arts locally, and teach adult classes. Additionally, I am an artist working in mixed media, acrylic, pencil, colored pencil, pen and ink, watercolor and cermics.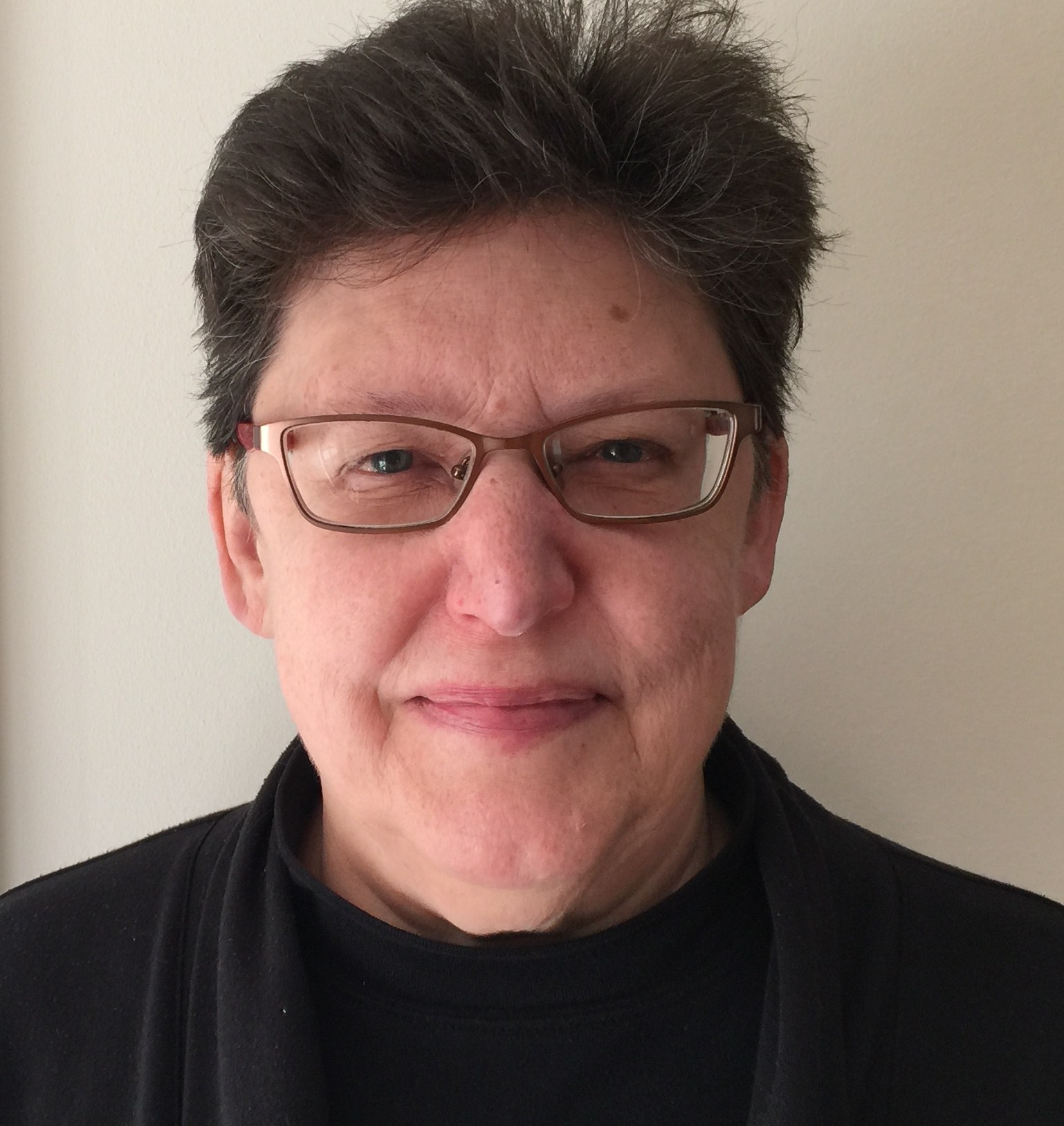 Cindi Morrison
Board Member
Cindi Morrison, FL, 2018-Present, Cindi Morrison, holds an MFA in Ceramics and Art History from Edinboro University, Edinboro, Pennsylvania, and BFA degrees in Ceramics and Art History including Individual Fellowships and Artist-in-Residence appointments. Her career in arts management at a variety of non-profit visual art organizations has spanned forty years. As the Director of the Appleton Museum of Art/College of Central Florida since 2012, Morrison curates and coordinates art exhibitions and educational programs that consider diverse audiences and engage youth and adult visitors.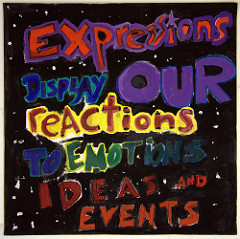 Danielle Head
Board Member
Danielle Head, KS, 2020-Present, Photography Professor at Washburn University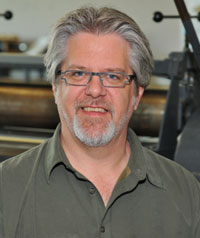 Michael Hager
Board Member
Michael Hager, KS, 2017-Present, I am presently an Assistant Professor of Art; Printmaking and Sculpture at Washburn University in Topeka Kansas, a positon I have held for nearly 6 years.  I am currently going through the tenure and promotion process at Washburn.  I should be awarded the position as well as a promotion to Associate Professor by the end of this semester (spring, 2017).  At the beginning of this next academic year (August, 2017), I will assume the Chair of the Art Department, a role I am looking forward to with great excitement. Before pursuing a full-time career in university education, I was involved with a number of museums and galleries.  I held the position of Exhibit Preparator at the Mulvane Art Museum in Topeka, Kansas as well as a Gallery Technician at the Sabatini Art Gallery in the Topeka and Shawnee County Public Library.  Besides the technical and preparative work, I was engaged in exhibit design and curating.  My studio work consists of a variation of woodcut images arranged in a structural pattern.  You can see this work in the "Totem" section on my web-site; www.michaelhagerprints.com.
Advisory Panel (Active & Emeritus)
Meg Wieboldt, IL, 2015-2018
Shelley Bartenstein, Ph.D., GPC , CA, 2011-2017, A professional grant writer who helps organizations research funding opportunities and produce winning proposals. After a successful career in the private sector, first as a fine artist, medical illustrator, and scenic artist, then later as an instructional designer and organizational development specialist, she worked for ten years in the California State University developing and marketing continuing professional education programs. Nine years ago, Dr. Bartenstein launched her consulting business to assist others in developing grant proposals, marketing plans, and business plans. Shelley is a Certified Grant Professional, and Past President of the Southern California Chapter of the American Association of Grant Professionals.
Board Member Emeritus
Patricia Marinaro, NJ, 2019-2020, Self-directed, enthusiastic educator with a passionate commitment to student development and the learning experience. Skilled in the design of challenging, enriching and innovative activities that address the diverse interests and needs of students. Possess outstanding communication skills, presents information in a variety of ways, collaborates with all levels of staff members and establishes quality relationships with students.
Judy Ballance, AL, Served 2015-2018, I am the manager of the Science and Space Technology Project Office at the National Aeronautics and Space Administration (NASA) Marshall Space Flight Center  (MSFC) in Huntsville Alabama. I have a BS in electrical engineer from the University of Alabama Huntsville, and I have worked at NASA for 29 years. The group I manage has many current space flight missions such as the Chandra X-Ray telescope project, the Hinode Telescope (a joint NASA and Japanese mission) project, the Fermi Gamma-Ray Large Area Burst Monitor project, several sounding rocket and balloon projects and instruments on the International Space Station.  Outside of work I'm a passionate quilter and a past President of the Heritage Quilters of Huntsville. I design and make both bed and art quilts and I teach quilting classes.
Marie Haigh, PA, Served 2018-2019, Art Coordinator. I am the Founder and President of Pottstown Community Arts, a subsidiary of MOSAIC Community Land Trust. I founded Pottstown Community Arts as a way to empower young residents through art and to beautify the town. Together with my team, we have created several temporary public art displays, offered monthly art classes at the local library, involved local schools and nursing homes in art projects, and organized annual art events. I am also a knitwear designer and a teacher at the annual Pottstown Knit Out. I have been a frequent participant in 2 previous International Fiber Collaboratives' art projects: the Gas Station and the Dream Rocket.
Penny Macbeth, UK, Served 2011-2017, Penny Macbeth is Head of Art and Associate Dean for Student Experience at Manchester School of Art. Before this, she was Head of Design at the University of Huddersfield with a faculty wide remit for teaching and learning. Macbeth is committed to developing a professionally relevant curriculum, and was recently part of a Cultural industry and HEI partnership group who informed the development of 'The Cultural Knowledge Ecology, a discussion paper on partnerships between HEI's and cultural organisations.'
Commissioned by Arts Council England. She is also a member of the Northern Partnership forum: The Cultural Knowledge Economy. Macbeth's research focuses on cloth as a catalyst for change, hope and activism, her work is specifically focused on the practitioner's engagement with cloth, through a series of case studies and evaluations of her own and others community outreach projects. In 2012, she co-convened the International conference, Outside: Activating Cloth to Enhance the Way we live. The conference explored the complex and multifaceted relationship humans have with cloth, and examined the constantly evolving fields of expression outside traditional gallery, institutional or campus settings. This work was subsequently developed into a co-edited book of the same title published by Cambridge Scholars Publishing in 2014. Recently Macbeth co-presented a paper at the International conference Transition: Re-Thinking Textiles and Surfaces titled Craft in Unexpected Places, which explored cloth's value as a social and symbolic object, this paper has now been developed for inclusion into a special edition of the journal; Craft Research published by intellect. She has also co- written a chapter titled the Digital Print Room for the book Crafting Textiles in the Digital Age, which will be published by Bloomsbury later this year.
Clair Barber, UK, Served 2011-2017, is a practicing artist developing work in response to numerous commissions and residencies worldwide. Her most recent textile based work is presented at Frameless Gallery, 10 Clerkenwell Street in London (2015) alongside artists Bridget Riley, Tony Cragg and Louise Bourgeois. She is also represented on the Transition and Influence web Gallery curated by Lesley Millar. Claire is currently working towards her PhD by publication entitled 'Cloth in Action: The Transformative Power of Cloth in Communities', she also has a Master's degree in Tapestry from the Royal College of Art in London. Claire is a Senior Lecturer in Textiles at University of Huddersfield, United Kingdom.
Leslie Miller, Served 2016-2017.
Mindy Thompson, MI, Served 2009-2010 as member.
Scott Akridge, AL, Served 2009-2010 as member.
Courtney Lee Weida, NY, Adelphi University, Associate Professor, Served 2011-2015 as President.
David Marsh, OH, Served 2009-2015 as Treasurer. David spent thirty years in the residential remodeling industry in sales, design and administration. Since 1988 served as the General Manager of two mid-sized remodeling companies before retiring in the fall of 2008.
Pamela Koehler, NY, Served 2011-2015 as member.
Matt Bartlett, VA, 2011-2015, Currently resides as president and CEO of Bartlett Consulting as well as a second company, Bartlett Systems. He has 17 years professional experience in numerous industries including the US Army, Telecommunications, International Security and Risk Management, Information Technology, Defense Technology & Programs, and Management Consulting. He has managed both domestic and international business engagements with foreign and domestic clientele. Matt currently maintains a PMP certification and his educational background includes a BS in Management from the US Military Academy at West Point and an MBA from Duke University.
Elyse David, NY, 2015-2016, Elyse David helps high profile individuals, companies and organizations dedicated to the public good put digital-focused infrastructure, strategy and tactics in place that align process to mission and bring value to their stakeholders. She is recognized for her social media innovation, more than 1.6 million followers in the social spaces, and her stewardship of the highly successful Fragile Oasis network that connects people on earth with the orbital perspective of astronauts and cosmonauts in space. Elyse began her professional career in broadcasting, and opened her own communications practice in 1988, with a niche specialty in K12 public education.
Board of Director Meeting Minutes: January 4, 2020, September 7, 2019, September 8, 2018, May 5, 2018, January 6, 2018, May 6, 2017, January 7, 2017, July 2, 2016, April ,2, 2016, January 2, 2016, October 3, 2015